Uranium Energy Corp. (AMEX: UEC) is an American uranium mining company incorporated on May 16, 2003, in Nevada. The corporation switched to uranium exploration in 2004 and moved away from precious metals exploration.
There are projects in Paraguay, Canada, and the United States where the company deals in titanium and uranium mining and related activities, such as exploration, pre-extraction, extraction, and processing of titanium minerals.
---
Financials
Uranium Energy is listed on the New York Stock Exchange (NYSE). The company has 345 million shares outstanding as of September 30, 2022, with 10,193,005 Options and 4.8 million Warrants. According to Yahoo Finance, the corporation has a market capitalization of $1.2 billion and an average trading volume of 8,210,530 shares. The stock has a 52-week range of $2.3400 – $6.600.
Institutional investors own 45% of the shares, individual stakeholders 6%, while insiders own 1.7% of the shares. Uranium Energy has good prospects considering institutional investors hold such a large percentage of shares, which is unusual in the industry. It shows that investing in the company could be a good idea, as investors consider the stock valuable. Top shareholders include Blackrock, Vanguard Group, and SSgA Funds Management.
Uranium Energy announced on October 17, 2022, that it had completed the acquisition of the Roughrider uranium development project (located in the Athabasca Basin in Canada) from Rio Tinto. Uranium Energy paid $80 million in cash and handed over 17,805,815 UEC common shares (valued at $70 million).
---
Projects
Uranium Energy is working on six projects in Texas, Wyoming, Arizona, Canada, New Mexico, and Paraguay to develop low-cost, eco-friendly In-Situ Recovery (ISR) mining uranium projects.
Texas
In August 2022, Uranium Energy filed an S-K 1300 technical report revealing resources for its Texas Hub and Spoke project. The project comprises five areas: Hobson Central Processing Plant (CPP), Goliad, Salvo, Palangana, and Burke Hollow. Hobson CPP will be the central processing plant, while the rest will serve as satellite facilities (spokes). Geologically, the project is suitable for ISR mining techniques that are both affordable and sustainable.
Each project's area in-place resources had independent estimations. The project has a measured mineral resource of 2.78 million pounds of uranium, 9.92 million pounds of inferred mineral resources, and an indicated mineral resource of 6.34 million pounds of uranium.
Wyoming
Uranium Energy has twelve projects in Wyoming, including Reno Creek, Nine Mile, Christensen Ranch, Clarkson Hill, Red Dim, Allemand Ross, Barge, Charlie, Moore, Ludeman, Irigaray, and Jab. Irigaray Processing Plant is the central hub for processing uranium. Total M&I resources revealed 66,198,200 pounds with 54.46 million tons grading U308.
Recently, Uranium Energy got $18.3 million and 25 Wyoming ISR asset portfolios in a property swap deal with Anfield Energy. This deal increased Uranium Energy's land holdings in Wyoming by 50%. The President of the United States announced a plan to purchase enriched uranium from local producers, which caused shares of Uranium Energy to surge by 17%.
Arizona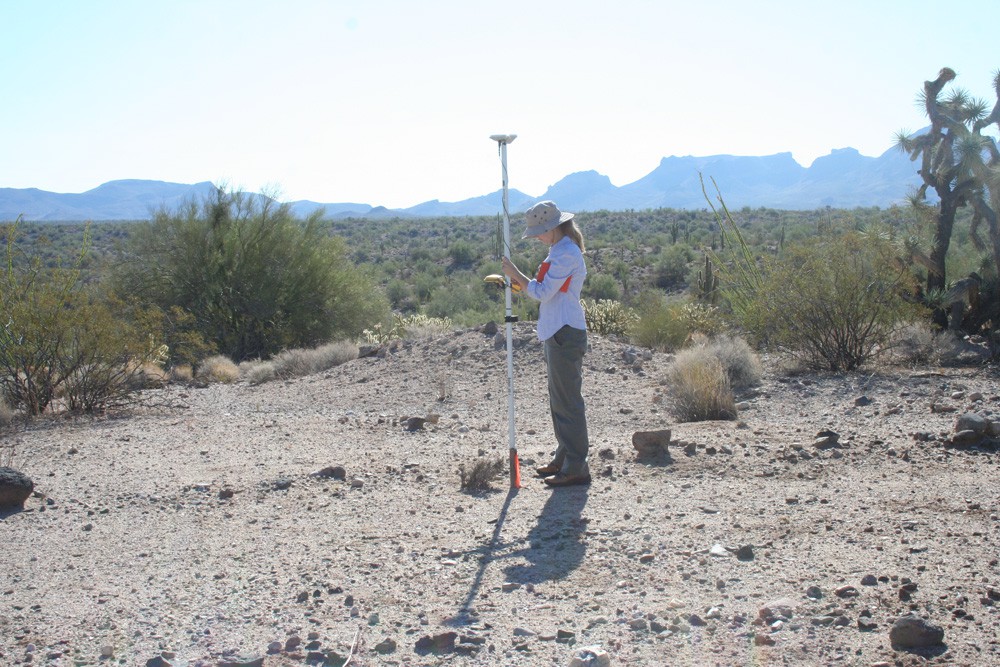 On May 6, 2011, Uranium Energy announced a merger to acquire the Anderson Project from Concentric Energy. Three hundred eighty-six contiguous unpatented mining claims, and one Arizona State land section make up the project's 8,268 acres. The project's location is approximately 75 miles northwest of Phoenix in Western Yavapai county.
The project has an indicated resource of up to 16.175 million tons grading for 32 million pounds of uranium. It also promises a projected Internal Rate of Return (IRR) of 63% before tax and a $142 million Net Present Value at a 10% discount rate.
The Anderson Project will produce 16 million pounds of uranium with an average of one million pounds yearly for the next 14 years. The initial capital is estimated to be $44 million, while pre-production costs will amount to around $8 million.
In Northern Maricopa County, Arizona, lies Los Cuatros Project. Univex Mining contracted Terk Corporation to explore and develop the property, which resulted in resources estimated to be 30 million tons. Moreover, Lake Field Research of Lakefield, Ohio, conducted limited metallurgical testing. They drilled fourteen holes at the center of the property and discovered uranium deposits at depths varying from 65 to 230 feet below the surface. The professionals are still classifying the mineral estimates.
The last Arizona project is at Workman Creek, which has 183 unpatented lode mining claims and covers 3,620 acres in Dripping Springs Mining District, Gila County, Arizona. The project has Inferred Resources of over 3 million tons and over 6 million pounds of U308. Four hundred exploration and development holes, regional and deep geochemical, geological, mineralogical, paragenic, and metallurgical studies, and geophysical surveys are some of the records on the property that led to a successful feasibility study.
Canada
The Diabase Project is in the Athabasca region, Saskatchewan, Canada. It consists of 20 mineral claims on over 71,531 acres. The area will likely cost over $20 million to explore, including surficial sampling data, diamond drilling, and geophysical surveying. The project is currently working on core evaluation, geological modeling, and digital compilation to support a reconnaissance-scale exploration program in the future.
New Mexico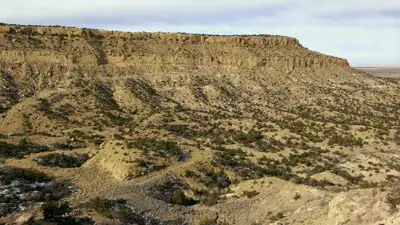 The Dalton Pass Project is in the New Mexico Grants Mineral Belt, where uranium is in primary tabular and roll front deposits. The project started in December 2014 with a budget of 4.5 million pounds of eU308 and a total budget of 908,127 gradings. Note that these are estimates; there is no SK-1300 report.
The C De Baca Project is in Western Socorro County, New Mexico, with 30 mineral load claims on approximately 600 acres. Uranium Energy bought the project in 2013. The uranium is found at a depth of 150 to 300 feet in primary tabular and roll front deposits. The project has 500,000 pounds of eU303, and geologic studies have found a potential for more deposits.
Paraguay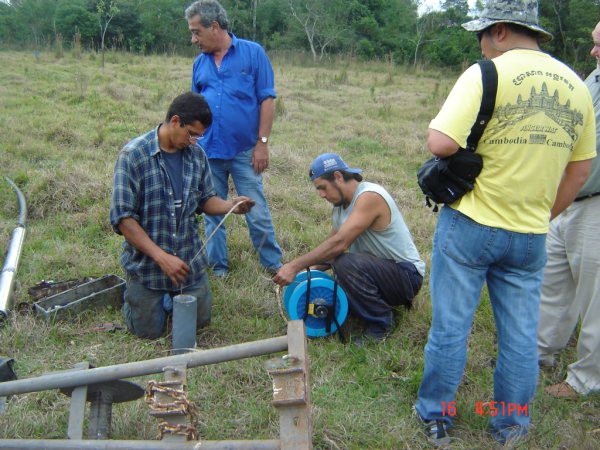 The Oviedo Project is home to a 500,000-acres located in Coronel, Oviedo. Anschutz Corporation initially explored it for an estimated $30 million, where they discovered the roll-type uranium. Anschutz found the project viable and drilled 28 widely spaced drill holes. Uranium Energy conducted a 24-hour aquifer test before acquiring the project and found that it could sustain operational rates for ISR mining. In 2012, the company completed sampling, a 10,000-meter drilling program, surface mapping, and other exploration methods.
Head to the Parana Basin, 200 kilometers east and southeast of Asuncion, Paraguay, and you will find the Yuty ISR Project. On March 30, 2012, the company acquired all the outstanding common shares from Cue Resources. The area covers 290,000 acres and has an Indicated Resource of 9 million tons with Inferred Resource of 2.2 million. The previous owners spent over $16 million developing the project since 2006, and preliminary experiments show that ISR extraction methods are amenable.
The Alto Parana Titanium Project, located in Alto Parana Province, Eastern Paraguay, is one of the most extensive titanium resources ever found. Uranium Energy acquired it in 2017. The area has unusually high titanium deposits than most beach sand deposits. Estimations for Inferred Resources place it at 4.9 billion tons covering over 70,498 hectares. The project has over $30 million worth of investment injected into it.
---
Management
Amir Adnani is the president, CEO, director, and founder of Uranium Energy. He has led the company to experience the fastest growth among uranium producers listed on the NYSE American with the most significant resource base of fully licensed ISR projects of any producer in the US. Mr. Adnani is an alumnus of the University of Columbia, where he acquired a Bachelor of Science degree. As an entrepreneur, he founded Gold Mining Inc. This firm specializes in acquiring and developing gold resources and has expanded to control many gold projects throughout the Americas.
Patrick Obara is the Chief Financial Officer and Secretary of Uranium Energy. He holds a degree in Building Technology, Land, and Construction Economics awarded by the British Columbia Institute of Technology. He offered consultation services to many private companies in corporate management, administration, and finance.
Scott Melbye is Uranium Energy's executive vice president and holds a Bachelor of Science degree in business administration. He is also the current President of Uranium Producers of America. He has over thirty-eight years of experience in the nuclear energy sector and has held various leadership positions. His most recent position was president of Cameo Inc., a subsidiary with annual revenues of over 30 million pounds U3O8 and responsible for global marketing and trade activities.
Bruce Nicholson is the Vice President of Corporate Development with over 16 years of experience and holds an MBA in Finance from Rutgers University. He served as the chairman of the New York Section of the Mining Society for Mining Exploration (SME), where he managed the annual New York nuclear renaissance symposium on uranium and nuclear concerns with international specialists from top companies, including Trade Tech, Exelon, and Cameco. He also worked with a global team of commodity traders and in-house geologists at BNP Paribas, where he advised the bank's New York commodity group on problems in the uranium sector.
You can head over to our press releases or visit the news section to keep yourself updated with all the latest developments in the mining industry.
Sources
● https://www.uraniumenergy.com/