Headquartered in Vancouver, Canada, Taseko Mines Ltd. (AMEX: TGB) is a mining company principally specialized in acquiring, developing, producing, and selling mineral materials and other related activities such as mine permitting, acquisition, and development.
Taseko Mines, based in British Columbia, Canada, has established a strong reputation in the mining industry, focusing on natural resources such as copper, gold, molybdenum, niobium, and silver deposits.
The company manages five projects, with a stake of 75% in the Gibraltar Mine and 100% in the other projects. These projects include the Yellowhead Copper Project, the Aley Niobium Project, the New Propensity Gold and Copper Project, the New Harmony Gold Projects, and more.
---
Financials
Taseko Mines has 286.38 million outstanding shares. When writing this piece, the company had a market cap of $386.84 million. The average daily trading volume is 1.7 million shares. Yahoo Finance states that the stock is trading at around $1.36 per share, while the average trading volume is 1.57 million over three months and 1.37 million over ten days.
Taseko Mine's ownership is divided between institutions, insiders, and the general public. The collective share owned by the general public is 80.65%, followed by institutional investors, who control 19.35%. The largest shareholder in Taseko Mines is Blackrock Inc, with a total share of 9.77 million, representing 3.41% of the company. Other shareholders include Diamond Hill Capital Management, Connor, Clark & Lunn Investment Managers, Rennainssance Technologies LLC, Global X Management Co. LLC, Benefit Street Partners LLC, and several other companies.
Taseko Mines said in a press release on November 3, 2022, that it had better production results and an adjusted EBITDA of $34 million for the third quarter of 2022.
Stuart McDonald, the President and CEO of Taseko Mines, said, "Strong financial performance in the third quarter was due to a 40% increase in copper production at Gibraltar. Head grades and copper production have continued to improve as mining advances deeper into the Gibraltar pit."
The company says the softer ore in the new pit helped production with an average daily mill throughput of 89,400 tons in the third quarter. Since the expansion ten years ago, this result has been the highest quarterly mill throughput at Gibraltar, and Taseko Mines continues to see the potential for further increases.
"Combined with higher grades, production in the quarter was 28.3 million pounds of copper and 324 thousand pounds of molybdenum. We anticipate a 10% increase in production for the fourth quarter and more stable production levels in the coming quarters," McDonald says.
---
Projects
Taseko Mines is currently managing five projects in total. The company is firmly committed to creating value for employees and the communities in which it conducts its mining operations. Taseko Mines is committed to creating and maintaining value for its shareholders and the indigenous communities through a solid commitment to sustainable practices and a promise to realize collective potential while meeting environmental, social, and governance responsibilities.
Aley Niobium
The Aley Niobium Project is a good growth project for Taseko Mines because it has good operating margins, a low capital cost, and an excellent operating jurisdiction.
The Aley Niobium Project is located in northern British Columbia and belongs entirely to Taseko Mines. The project has 104 mineral claims and is about 433 square kilometers. Taseko Mines acquired the project in 2007 for about $5.4 million. When the project was acquired, there was a massive investment for exploration and development to continue Cominco's historical works.
The Aley asset contains niobium, a rare metal used to make steel alloys that are strong, lightweight, and resistant to corrosion. Niobium is commonly found in turbines, automobile machinery, aerospace machinery, oil and gas pipelines, and other end products. Until now, niobium has been produced in only two mines worldwide.
The Aley Niobium Project is expected to support the continuous growth and supply of this rare chemical in advanced applications such as the production of steel materials.
Gibraltar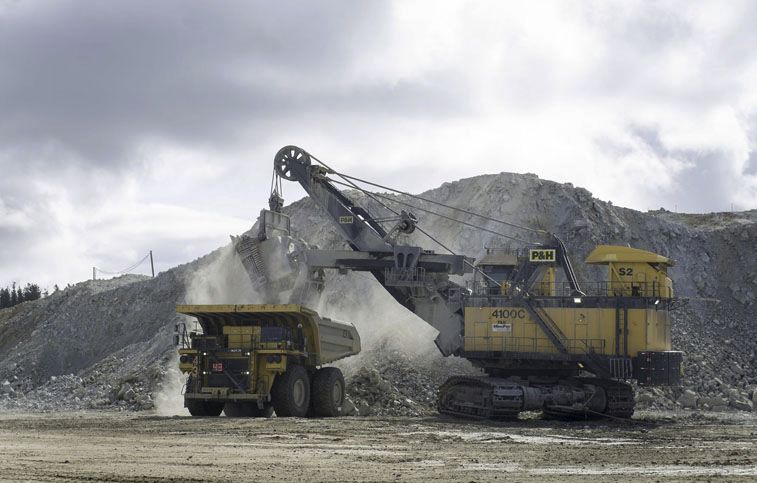 This is the cornerstone property of Taseko Mines, having contributed significantly to the company's growth. According to reports, about 75% of the Gibraltar copper-molybdenum mine is owned and operated by Taseko Mines. Located in south-central British Columbia, the Gibraltar mine is the second-largest open-pit copper mine in the Canadian area. Furthermore, it is the largest employer of labor around the Cariboo region.
After Gibraltar was recharged and re-started in 2014, Taseko Mines has continued to spread its global reach through advanced and modernized mining operations. Gibraltar is a state-of-the-art facility boasting a yearly copper manufacturing capacity of 130 million pounds.
The Gibraltar mine was built in 1972, expecting to process up to 36,000 tonnes daily and an annual 60 million pounds of copper. After the re-start in 2014, Taseko Mines overtook the mine. After exploring its potential, the company invested heavily in exploration and development programs to increase the reserves and expand the mining and processing capacities.
Florence Copper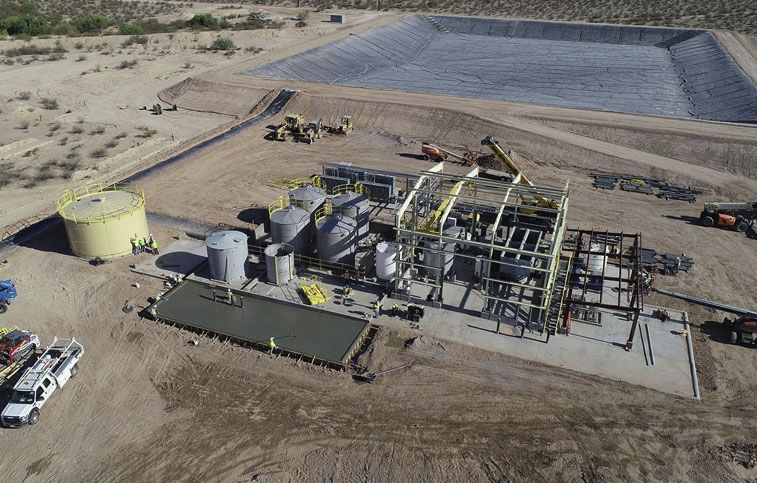 The Florence Copper Project has strengthened Taseko Mines' near-term development pipeline and is located between Phoenix and Tucson. This mine is fully owned by Taseko Mines and has witnessed impressive development activities since its acquisition. The project's overall development is designed to be performed in two phases. The first phase is a production test facility with 24 injections, recovery and monitoring wells, and other advanced facilities to help the facility operate successfully and make high-quality copper cathodes.
The second phase of the commercial operations facility is expected to produce 85 million pounds of copper annually, equivalent to 40,000 tonnes, at the cost of US$1.13/lb over its 20-year life. The Florence Copper Project represents an excellent opportunity to advance mineral extraction with minimal environmental impacts.
Yellowhead
Yellowhead is located in the Thompson-Nicola region of British Columbia, and there is no denying that it is one of North America's most significant copper mines. The 150-kilometer capacity facility is planned as a 90,000 tonnes per day open copper mine with an estimated mine life of 25 years.
The acquisition of the Yellowhead facility and other facilities has increased the company's production and cash flow by 15 billion pounds of copper annually. According to Taseko Mines, the Yellowhead Project is currently being prepared for the Environmental Assessment Process (EAP). If the project is approved, Taseko Mines plans to advance the Yellowhead Project with internal resources and minimal capital expenditures over the next couple of years.
New Prosperity
Undoubtedly, the New Prosperity Project is one of Canada's most significant and underdeveloped copper-gold projects. The New Prosperity Project is a copper-gold porphyry deposit and is thought to contain resources of up to 5.3 billion pounds of copper and 13.3 million ounces of gold.
New Prosperity is a project with a dramatic potential to increase shareholder value. Apart from that, it is also expected to improve the general and economic well-being of the local communities. When this large-scale copper-gold deposit is fully developed, Taseko Mines will undoubtedly stand out as one of the top-tier mining companies in the world.
---
Management
Taseko Mines' management includes various executives with extensive experience in mining operations. Taseko Mines states on its website that they have specific policies and procedures to ensure responsible and sustainable practices. The company considers sustainability the most critical element at the heart of its three overarching corporate policies. The company's values include accountability, trust, sustainability, and transparency.
Stuart McDonald
With over 25 years of expertise in mining, corporate development, financial, and management responsibilities, Mr. McDonald is a mining executive of international repute. In 2013, he became Taseko Mines' CFO. In June 2019, he was named President, and in July 2021, he was named CEO. Before joining Taseko Mines, he held a variety of top positions in the mining sector, including a CFO position at mid-tier copper producer Quadra FNX Mining Ltd., which has five operational mines in the mining sector.
Bryce Hamming
After joining Taseko Mines in 2018, Bryce Hamming was named CFO in June 2019. Mr. Hamming has 20 years of experience in corporate finance, corporate development, treasury, tax, and financial reporting monitoring. Mr. Hamming is a certified public accountant and a chartered financial analyst in British Columbia. He graduated from Simon Fraser University with a Bachelor of Business Administration.
Richard Tremblay
In July 2014, Richard Tremblay began working with Taseko Mines as General Manager for Gibraltar. Mr. Tremblay is a senior-level executive with more than 30 years of experience in the mining sector. He has extensive operational experience in both mineral processing and open-pit mining. Mr. Tremblay held positions at Coalspur as Vice President of Operations, at Teck Coal as General Manager of Fording River Operations, at Elk Valley Coal Corporation as General Manager of Line Creek Operations, and at Taseko Mines as Superintendent of Processing at Elkview Operations and Coal Mountain Operations.
Sources