Reyna Silver Corp. (TSXV: RSLV) is an exploration and development company established in Canada. The company has its headquarters in Vancouver, Canada, focusing on the large-scale discovery of silver deposits in Mexico and the United States. Over the past few years, Reyna Silver has conducted exploration activities such as comprehensive mapping, re-interpreting geophysics, and sampling to establish drill targets.
---
Financials
Reyna Silver's outstanding shares for the third quarter of 2022 were 117,105,950. The 52-week range of its stock price has gone from C$ 0.2650 to C$0.8600 per share. According to Yahoo Finance, the company has a market cap of C$39 billion, with an average daily stock trading volume of 90,945.
Ownership of Reyna Silver's stock is shared among several groups. The general public owns 77.6% of the company, while private and public companies own 9.4% and 9.3%, respectively. Institutions own 2%, while individuals own 1.7% of the company.
The company has institutional shareholders across Europe, Asia, and North America. These investors include Regal Funds Management, Commodity Discovery Fund, Sprott Asset Management, Jupiter Asset Management, Terra Capital, and BIA Gold Fund.
---
Projects
Reyna Silver is currently running seven projects. Its exploration strategy is to use the company's experience in this field to make as many high-grade and district-scale silver discoveries as possible.
Guigui

The Santa Eulalia Mining District in Chihuahua, Mexico, is one of the world's largest Carbonate Replacement Deposit (CRD) systems. The Guigui project covers a large portion of it, measuring 4,750 hectares.
The Santa Eulalia Mining District produced nearly 450 million ounces of silver and significant quantities of lead and zinc from 1702 until 2001. Large-scale CRD exploration is facilitated by the project's advantageous land distribution between mining districts.
The first drill campaign has begun, reaching a depth of 12,000 meters. Reyna Silver will continue to look for CRD's hidden intrusive center connected to the mineralization on a district scale.
Batopilas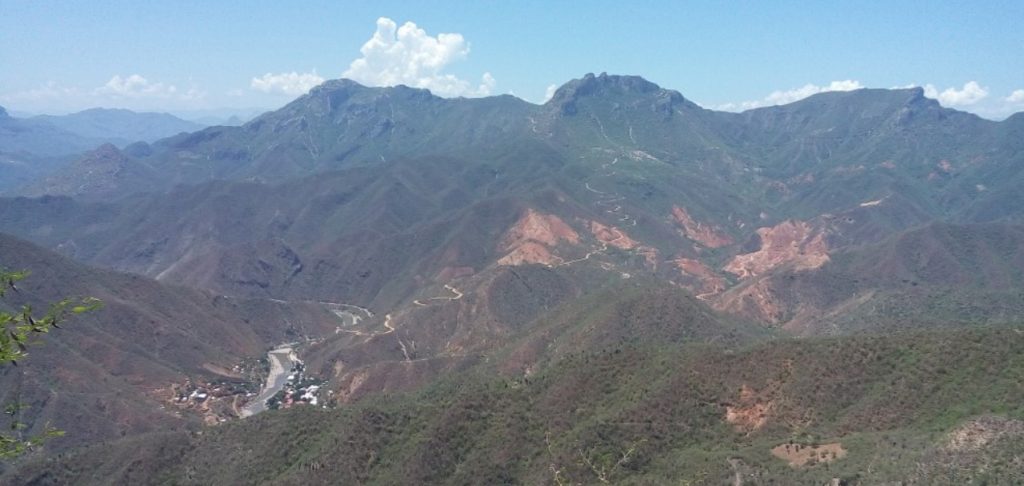 The Batopilas project is located in the historic Batopilas District in Chihuahua, Mexico, and covers an area of 1,183 hectares. After doing a large surface and in-mine sampling campaign around the Silver Zone from late 2021 to mid-2022, Reyna Silver said in September 2022 that the program had produced good silver and gold results.
With about 300 Moz of native silver extracted from ores averaging over 1500 g/t, most mining companies consider Batopilas to be Mexico's highest-grade silver system. Reyna's exploration work has revealed a new gold overprint on silver mineralization.
Currently, the Batopilas Mining District is the only native silver exploration. This site can produce silver with a purity of up to 75%. Exploration efforts led by Reyna at Batopilas will focus on the high-grade veins containing native silver, from which the vast majority of past production came.
Medicine Springs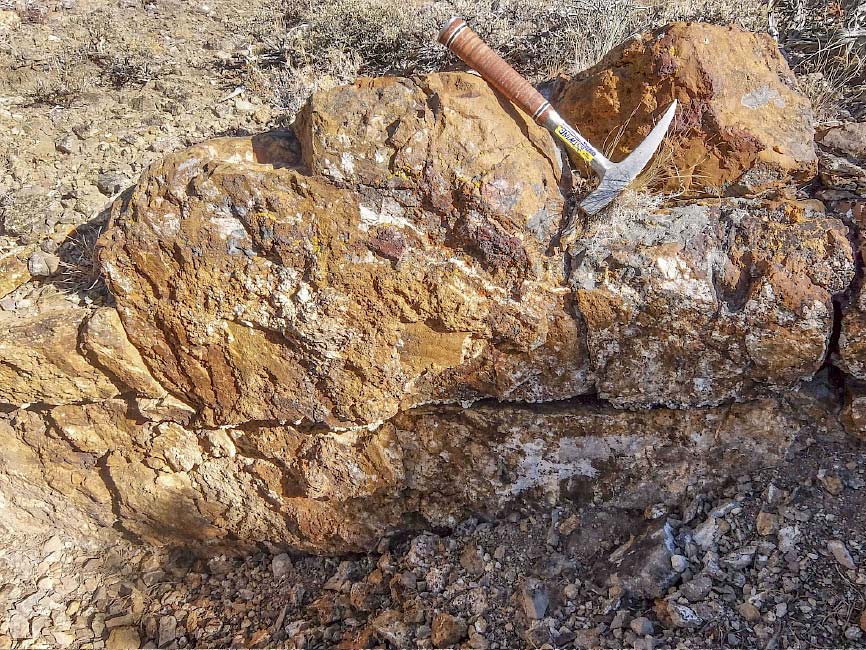 The Medicine Springs project lies east of the Ruby Mountain Range and southeast of Elko, Nevada, with an area of 4,831 hectares. The geological characteristics found at Medicine Springs show that the entire Carbonate Replacement Deposit (CRD) continuity is unbroken. These characteristics show that a CRD is exposed at a very distant level.
From 1910 through 1956, the mine's many surface and underground shafts yielded about 160 metric tons of lead, 800 kilograms of zinc, and 500 kilograms of silver. The current exploration program aims to determine the geological structure of deep, high-grade sulfide mineralization in CRDs.
The previous exploration revealed an extensive lead-zinc-silver soil anomaly extending over 2,000 meters in length and spanning 350-500 meters in breadth. The anomaly was oriented toward the northeast.
La Reyna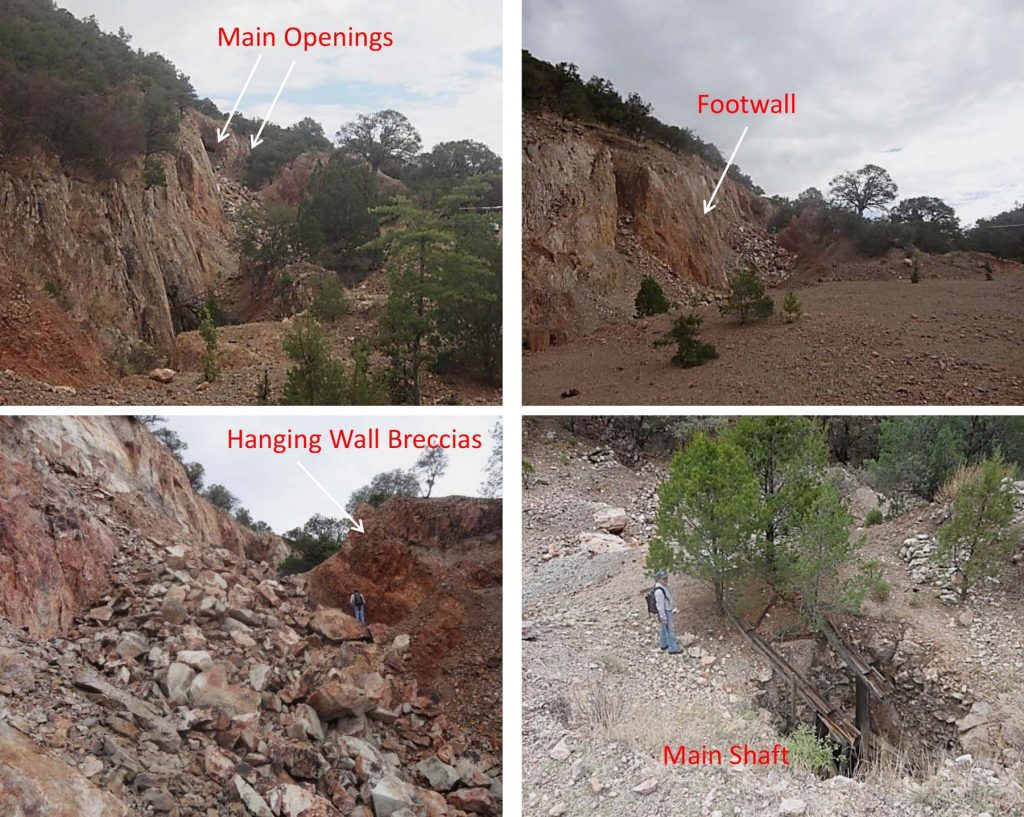 Reyna Silver announced on October 1, 2020, that it had acquired Exploradora La Reyna, who owned a 300-hectare silver property in Chihuahua, Mexico.
The exploration project is located in Cusihuiriachic, which includes La Reyna, an old mine that played a crucial role in the region's historical production. However, the recently consolidated Thea region still has private property law.
The Mexican Geological Report estimated that between 1977 and 1988, the country mined around 30,000 tons of silver at an average grade of 300 g/t, with grades reaching as high as several kilos per ton from the area.
El Durazno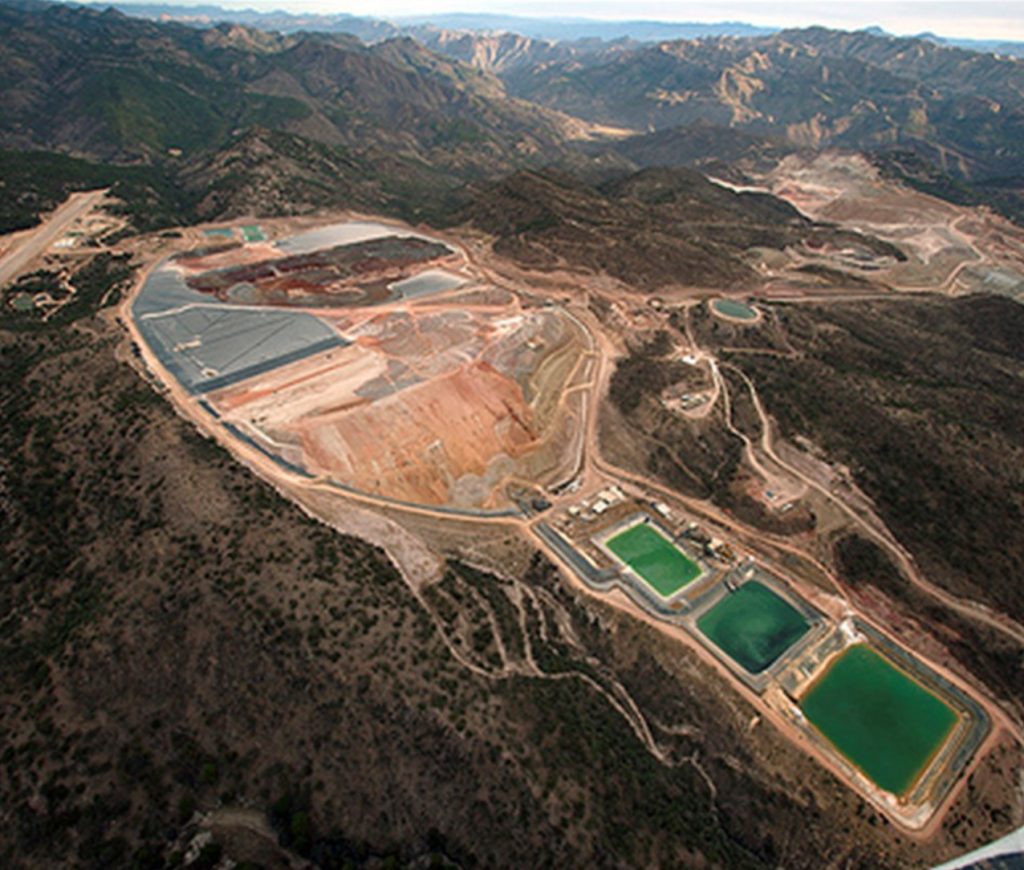 The El Durazno project covers an area of around 27,000 hectares in Sonora State, Mexico. It is in the once-prolific historic Mulatos Mining District. Some of the largest mining corporations in Mexico that are looking for precious metals own claims within the surrounding area.
The project area has a sizable, unexplored parcel of land with geology and mineralization similar to deposits mined at Agnico Eagle's La India and Alamos Gold's Mulatos mines.
Matilde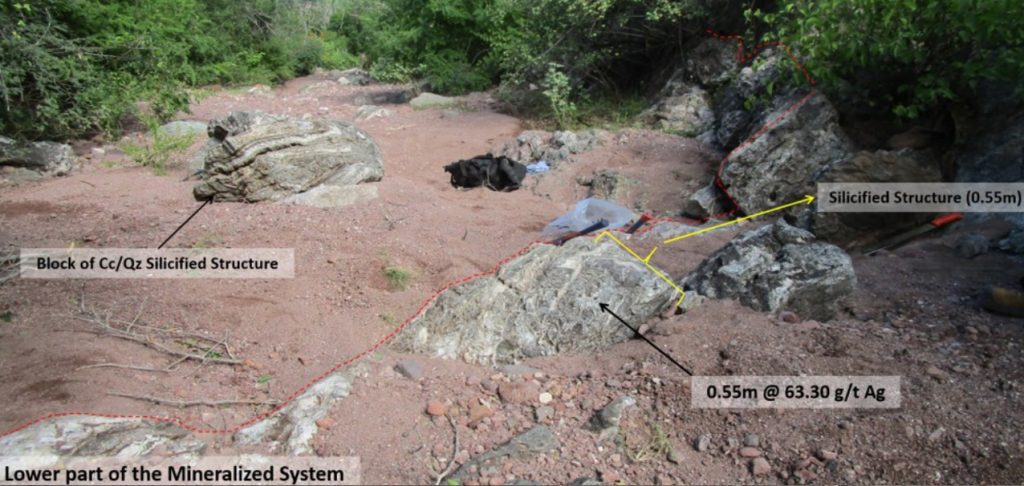 The Matilde project is located in Sonora, Mexico, and covers 1,797 hectares across two lots: the Ana Julia Lot (832 hectares) and the Matilde Lot (965 hectares). The project has significant expansion potential.
Exploration has already uncovered two mineralized targets, Cerro Pinto and Tosimuri. Both have a mineralized width of up to 300 meters and stretch for 2.5 kilometers.
The mine contains low-sulfidation epithermal silver-gold veins within Sonora's gold-silver-copper metallogenetic province. Reyna Silver will continue its exploration efforts and seek additional targets.
Trudeau

The early-stage exploration project site is roughly 35 kilometers northwest of Rouyn-Noranda in Quebec, Canada. Quebec's MERN Database shows mineral occurrences in the area, including the exploration of silver and Volcanogenic Massive Sulphide (VMS) from the past.
It is located right in the middle of Noranda Camp, an area famous for its abundance of copper, zinc, and silver in volcanogenic sulfide deposits. The Noranda Volcanic Complex is in the Abitibi Greenstone Belt, the biggest and most productive Archean greenstone belt in the Canadian Shield.
Sampling activities on three adjacent properties yielded positive grades with up to 3.0 g/t of silver in core intercepts at Fabie, 1.7 g/t of silver in a 1.2- 4.3 meters intercept at Trudeau, and 8.9 g/t silver in rock chip samples, from Eastchester.
---
Management
The management of Reyna Silver comprises several senior professionals with extensive experience in mining operations.
Jorge Ramiro Monroy, the Chief Executive Officer of Reyna Silver, is a Mexican entrepreneur and investor in the mining industry, mainly based in Hong Kong. He has helped raise funds for mining and infrastructure firms in Mongolia that pitched their projects to potential backers in Asia and the Middle East. Although Monroy has spent most of his professional life in Asia, he has established several successful North American companies funded by investors in Asia. Monroy has a Bachelor of Arts from the State University of New York and a Master of Business Administration in Finance from the Hong Kong University of Science and Technology.
Michael Andrew James Wood, Chief Financial Officer and Director at Reyna Silver, is the company's founder and currently holds the position of President, Chief Executive Officer, and Director of Reyna Gold Wood holds a bachelor's degree from Cardiff University and an MBA from The Hong Kong University of Science & Technology.
Ariel G. Navarro Herrera, the Vice President of Exploration at Reyna Silver, has spent most of his 25 years as a geologist exploring minerals in Mexico. Before this, he worked as an exploration geologist for Pan American Silver in the Mexican states of Sonora, Sinaloa, and Chihuahua. Herrera specialized in discovering precious metals in epithermal and porphyry deposits and mineralized structures, including breccia pipes and diatremes. He has a Master of Science and a Bachelor of Science in Geology, both from the University of Sonora.
Rene Ramirez, Senior Exploration Manager at Reyna Silver, is a highly respected geologist in silver exploration in Mexico. Ramirez was a member of the team that discovered one of the world's richest silver resources, Junicipio, where he played a key role in the discovery. While working for Excellon Resources, Ramirez was a part of the group that found the CRD deposit in La Platosa. Since the late '90s, he has been exploring Guigui, an asset owned by Reyna Silver.
Rhea Palajos, Geologist at Reyna Silver, is a mining analyst and geologist with Emerging Markets Capital. At Reyna Silver, she contributes to the company's global mining and metals industry analysis. Palajos has a Bachelor of Science in Geology from Adamson University in Manila, Philippines.
You can head over to our press releases or visit the news section to keep yourself updated with all the latest developments in the mining industry.
Sources
● https://finance.yahoo.com/news/reyna-silver-announces-drill-mobilization-110000146.html
● https://simplywall.st/stocks/de/materials/fra-4zc/reyna-silver-shares/past
● https://finance.yahoo.com/quote/RSLV.V/key-statistics/
● https://www.caesarsreport.com/reports/report-reyna-silver-assembling-a-portfolio-of-high-quality-silver-projects/