Piedmont Lithium Inc. (NASDAQ: PLL) is an American mining company with its headquarters in Belmont, North Carolina. The company was established in Australia in 2016 as Piedmont Lithium Ltd. by an Australian financier and American geologist. Piedmont Lithium is a company that specializes in producing lithium hydroxide to manufacture electric vehicle batteries.
After securing a 10-year sales agreement with Tesla in 2020, the company decided to shift operations to North America. As part of a move from Australia to the United States, the newly formed Piedmont Lithium Inc. acquired the Australian-based Piedmont Lithium Ltd. in 2021.
---
Financials
Piedmont Lithium's shares outstanding for the third quarter were 18,000,000, with a total market capitalization of $950 million. According to NASDAQ, the average daily trading volume of the stock is 400,000 shares. At the time of writing, Piedmont Lithium stock is trading in a 52-week range of $32.08 – $79.99 per share.
Several entities hold ownership of Piedmont Lithium. Institutional shareholders own 54%, the general public owns 29.5%, individual insiders own 9.1%, hedge funds own 5.9%, and private companies account for 1.1% of the stock ownership.
Some of the largest shareholders include BlackRock Inc., which owns a 7% stake in the company. The next biggest owner of Piedmont Lithium shares is State Street Global Advisors Inc. which owns 6.5% of the company. Alyeska Investment Group is the third-biggest owner, owning 5.9% of Piedmont Lithium.
In November 2022, Jourdan Resources Inc. agreed to sell its lithium claims in the Canadian province of Quebec to Piedmont Lithium and Sayona Mining Ltd.
The two companies announced that they had engaged in a strategic acquisition and earn-in deal with Sayona Quebec, a Canadian mining exploration company. Sayona Mining owns 75% of Sayona Quebec, while Piedmont Lithium owns 25% of that company.
With this deal in place, Sayona Quebec will add 19 neighboring claims to its activities by purchasing 20 shares from the Vallee lithium project.
---
Projects
Piedmont Lithium is currently working on four projects that will allow the company to become a leading, low-cost producer of lithium hydroxide and a significant player in the fight for energy independence in the United States.
Quebec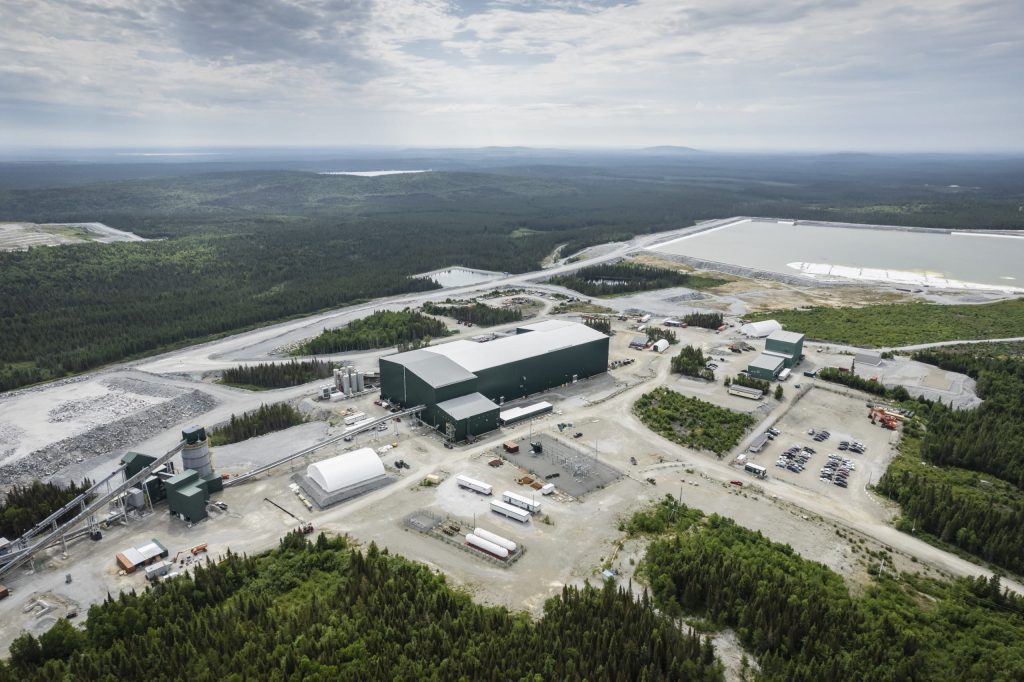 The province of Quebec is home to almost 8.2 million people and is Canada's most populous region. The Canadian province is known as "la belle province," meaning the beautiful province in its local French language.
Quebec has a long history of mining both precious and base metals. However, recent lithium discoveries in Quebecois soil have caused a boom in the local lithium mining industry. As a result, the province will become a significant lithium producer in the coming years.
Piedmont Lithium acquired a stake in Sayona Mining in 2021 and now owns 25% of the joint venture in Quebec, called Sayona Quebec. The venture owns the North America Lithium Project, Authier Lithium Project, and Tansim Lithium Project, three of North America's most notable lithium developments.
Piedmont Lithium plans to add an estimated $80 million investment in operational upgrades to boost product quality and facility utilization. Besides its equity stake, Piedmont Lithium has an offtake agreement to buy 113,000 metric tons (MT), or 50%, of annual spodumene concentrate production from the Quebec projects.
Ghana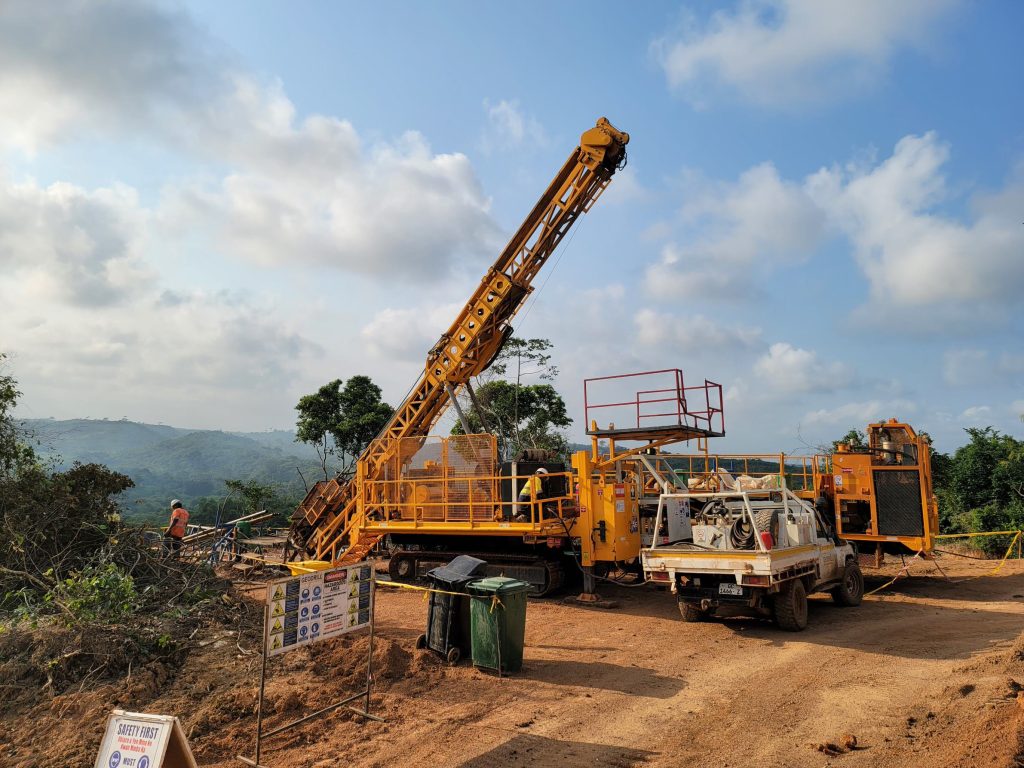 The Ewoyaa Lithium Project is the crown jewel of Atlantic Lithium's operations in the Cape Coast area of Ghana. In 2021, Piedmont Lithium obtained an equity stake in Atlantic Lithium, allowing Piedmont to obtain a 50% ownership stake in the Atlantic Lithium Ghanaian lithium portfolio.
The deal with Atlantic Lithium means Piedmont Lithium now has access to spodumene concentrate and the means to ship it to the United States. The two companies hope to get the Ewoyaa Lithium Project fully licensed and approved by 2023.
They expect construction to start soon and for spodumene concentrate production to commence by the end of 2024. Tennessee Lithium will use the spodumene concentrate to produce lithium hydroxide and supply the electric vehicle and battery sectors with high-quality lithium.
Tennessee Lithium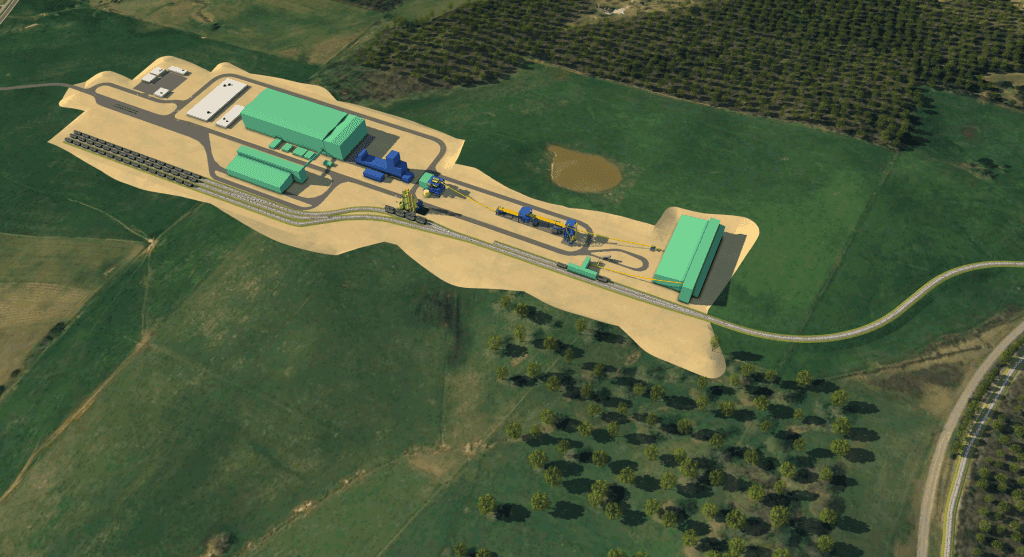 Piedmont Lithium management announced in September 2022 that the company had decided to build the Tennessee Lithium project in Etowah and McMinn County. The company chose this area for its convenient location, favorable business climate, and workforce.
According to the plan, Piedmont Lithium expects the first production to commence in 2025 if construction begins in 2023. Under the offtake agreement, Atlantic Lithium spodumene concentrate will be shipped from Ghana to the United States, where Tennessee Lithium will turn it into lithium hydroxide.
The company anticipates that Tennessee Lithium, which will receive an investment of about $600 million, will generate substantial economic activity and produce 120 new local jobs. Piedmont Lithium expects the plant to produce 30,000 metric tons of lithium hydroxide each year. This amount is twice as much as the United States currently produces yearly.
Carolina Lithium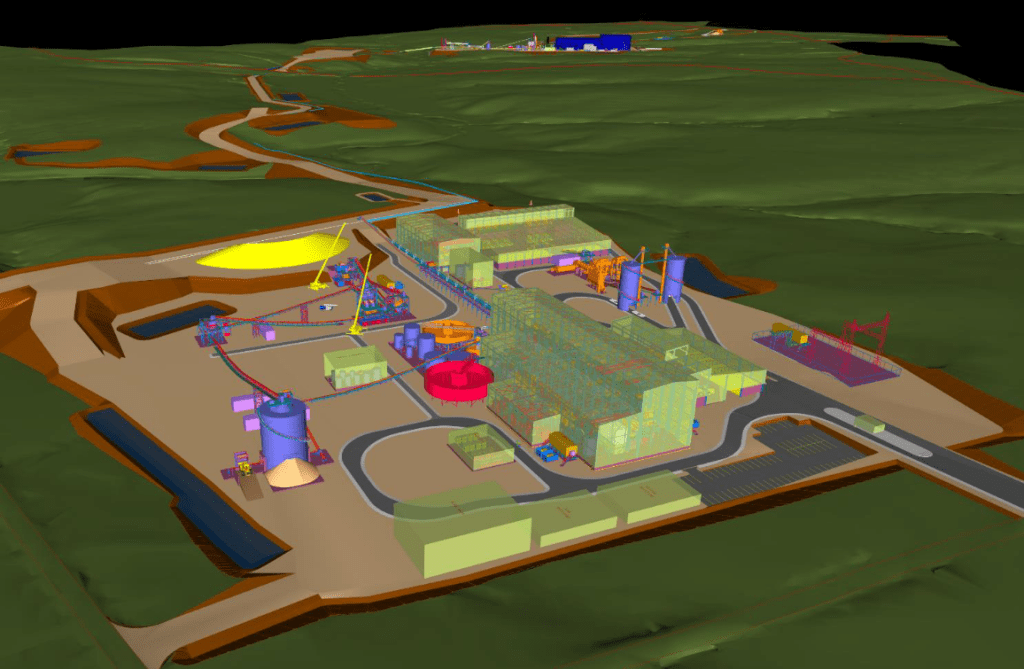 The Carolina Lithium project is located in the far northwest portion of Gaston County, close to Cherryville. In 2016, Piedmont Lithium initiated plans to acquire mineral rights to over 3,000 acres of land in Gaston County. The company told investors in 2018 that it would build a $988 million extractive center and processing plant in 2019.
Because Piedmont Lithium is close to the proposed Carolina Lithium project and the electric vehicle supply chain, it decided to put its corporate headquarters in North Carolina. The company is confident in its ability to provide the market with a steady supply of lithium hydroxide.
The planned project is a combination of four mines, each 500 feet deep, a spodumene concentrator, and a lithium hydroxide conversion facility. All of which are near lithium and byproduct markets and will work well together.
Once fully operational, Piedmont Lithium expects the plant to produce approximately 30,000 metric tons (MT) of lithium hydroxide annually. By September 2020, Piedmont Lithium had agreed to supply Tesla with a third of the mine's yearly output, enough to power at least 350,000 of Tesla's electric cars each year for up to ten years.
---
Management
Piedmont Lithium has a strong leadership of competent executives with extensive industry knowledge. In addition to a demonstrated capacity to fund exploration and development stage opportunities, the team's leadership has a decade-long track record of creating value for shareholders in mining enterprises.
Keith D. Phillips, President & Chief Executive Officer of Piedmont Lithium, has a Wall Street career spanning 30 years. Phillips has overseen strategic and financing deals worth more than $100 billion. His experience in the mining industry spans a wide range of enterprises, from startups to industry giants. Phillips has spent a decade helping firms achieve their strategic goals in the exploration and development phase, emphasizing raising their profile in the American financial markets.
Kris Mcvey, the Senior Vice President and Chief Administrative Officer of Piedmont Lithium, previously oversaw cultural change management projects and labor relations strategies for TC Transcontinental Packaging's largest consumer packaging division in the United States and Canada. She received her Bachelor of Arts (French) and Master of Human Resources from the University of South Carolina's Darla Moore School of Business, and her Juris Doctor in Labor and Employment Law from the University of South Carolina's School of Law.
Michael White is the Executive Vice President and Chief Financial Officer of Piedmont Lithium. White has extensive experience in global finance and accounting, mergers and acquisitions, initial public offerings (IPOs), internal controls (ICs), and information systems. He has worked as the CFO of Baker Energy and other public and private organizations in the manufacturing, chemicals, oil, natural gas, services, and technology sectors between 2001 and 2014. White is a certified public accountant and a member of the American Institute of Certified Public Accountants. He received a Bachelor of Science in Accounting and Finance from the University of Houston.
Patrick H. Brindle, Executive Vice President & Chief Operating Officer of Piedmont Lithium, started working for the firm in January 2018 as Vice President of Project Management and has since been promoted to his current position in March 2022. Brindle is in charge of expanding the Carolina Lithium Project and managing the company's holdings in Sayona Mining and Atlantic Lithium. He has worked in senior management and engineering roles for over 20 years, with experience spanning international assignments of several years and the completion of EPC projects in a wide range of countries, including the United States, China, Brazil, Mongolia, and Australia.
Nick Fouche is the Senior Vice President of Capital Projects of Piedmont Lithium. Fouche has nearly three decades of expertise in his current capacity, leading project execution methods for the worldwide portfolio of properties. His efforts focus on meeting goals without compromising the company's dedication to safety, environmental protection, or employee wellness. Fouche has spent most of his professional life in the mining industry, gaining a broad international perspective and serving in various executive roles. In these capacities, he has directed large teams to create multibillion-dollar projects and managed various mine development studies.
Sources