Monarch Mining Corp. (TSX: GBAR) is a gold mining company that explores and develops mining assets in Canada. After incorporating in 2020, the company moved its headquarters to Saint-Sauveur, Canada. Monarch Mining has properties spanning an area of 295 km2, such as the Beaufor mine, Beacon Mill, McKenzie, Croinor, and Swanson properties.
---
Financials
Monarch Mining had 156,510,000 shares outstanding for the third quarter of 2022. Yahoo Finance reports that the company's market cap stands at C$10 million, with the stock's average daily trading volume of 60,000 shares. The company's stock was trading at a 52-week range from C$0.0450 to 0.7700 per share.
Monarch Mining is owned by individual insiders, public companies, the general public, and institutions. The general public owns 78.7% of the company's shares, while institutions own 12.1%, public companies own 7.1%, and individual insiders own 2.1%. Some of the largest shareholders include Alamos Gold Inc., Franklin Resources Inc., ASA Gold, Precious Metals Ltd., and Caisse de dépôt et placement du Québec.
---
Projects
Monarch Mining primarily focuses on gold projects and manages four gold projects on its Abitibi property. The company aims to establish environmentally and socially responsible gold mining operations to ensure long-term success.
Beaufor Mine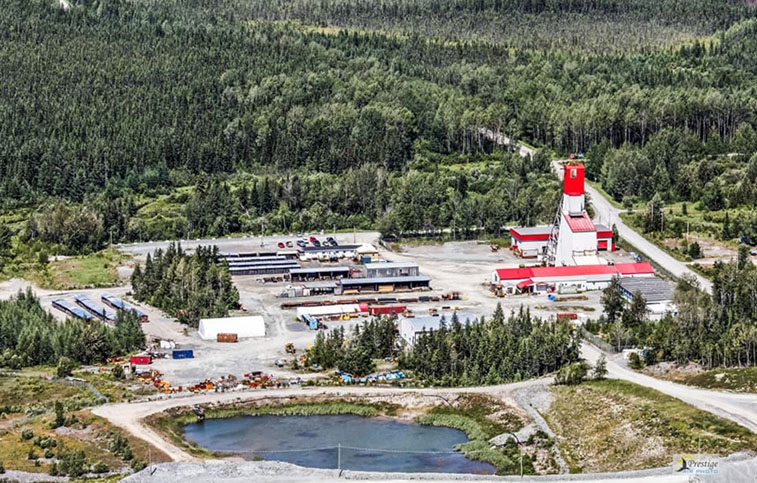 The Beaufor underground mine is in Quebec's Abitibi-East Township, approximately 20 kilometers northeast of Val-d'Or. Monarch Mining has a full stake in the mine, which spreads across 5.9 km². This asset has three mining leases, 23 mining claims, and one mining concession. In the past 30 years, it has generated over a million ounces of gold, and it continues to show strong exploration potential.
Monarch Mining announced in September 2022 that it had closed the Beaufor Mine because of financial and operational difficulties. The company also said that it had to cut back on its mining operations because of cash flow problems and problems comparing the grades of the stockpiled material.
The company said on August 31st, 2022, that the Beacon Mill's ramp-up was slower than expected because of several mechanical and procurement issues and grade reconciliation issues with the stored material. That led to a lack of funds, slowing down mining operations.
The mine is currently under care and maintenance, but the business will complete the remaining 20,000 tons of stockpile.
McKenzie Break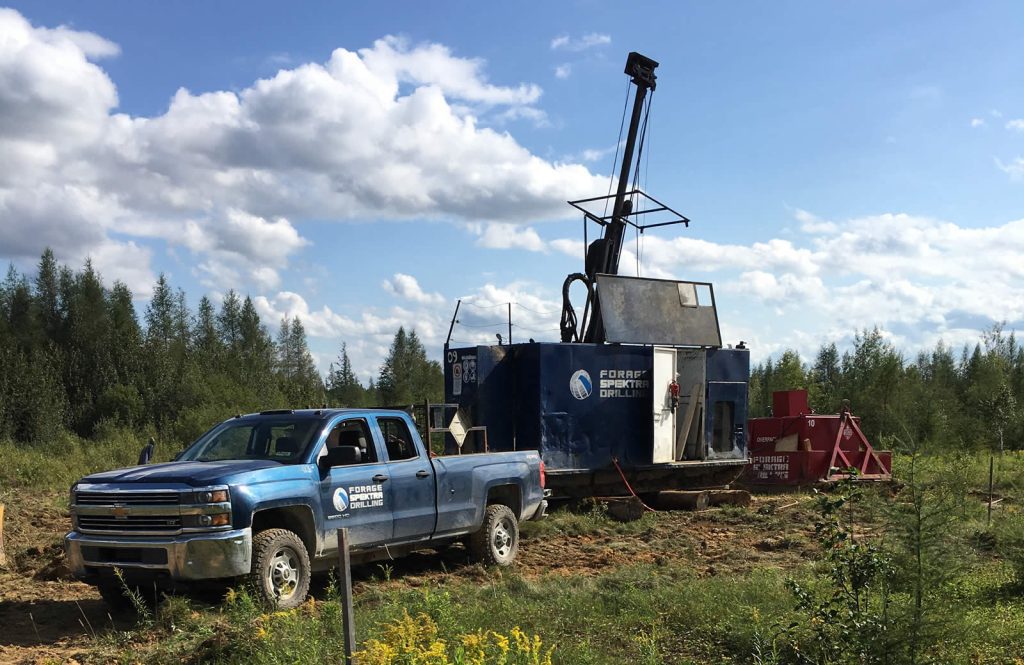 Following the transaction between Yamana Gold and Monarch Gold in 2021, Monarch Gold acquired a full stake in the McKenzie Break property and transferred that interest to Monarch Mining.
This land has a high-grade gold find and is about 20 kilometers from the Beacon Mill and 35 kilometers northeast of Val-d'Or, Quebec. The property has surface and subsurface infrastructure, including a slope down to a depth of 80 meters below the surface, covering 183 mining claims spanning 78.5 km2.
The property is accessible all year round through Route 397 and a gravel road. It is also about 9 kilometers south of the rail link connecting Barraute and Senneterre. In the second half of 2022, the company launched a 15,000 to 20,000-meter drilling program with complete funding in place.
In a December 2022 news release, Monarch Mining reported further gold assays from the McKenzie Break drilling campaign. They drilled three holes inside the pit shell limitations to close wider gaps in the previous drilling. The best intersection from these holes was 17.20 g/t Au across 0.9 meters, while the other thirty holes still need assessment.
Swanson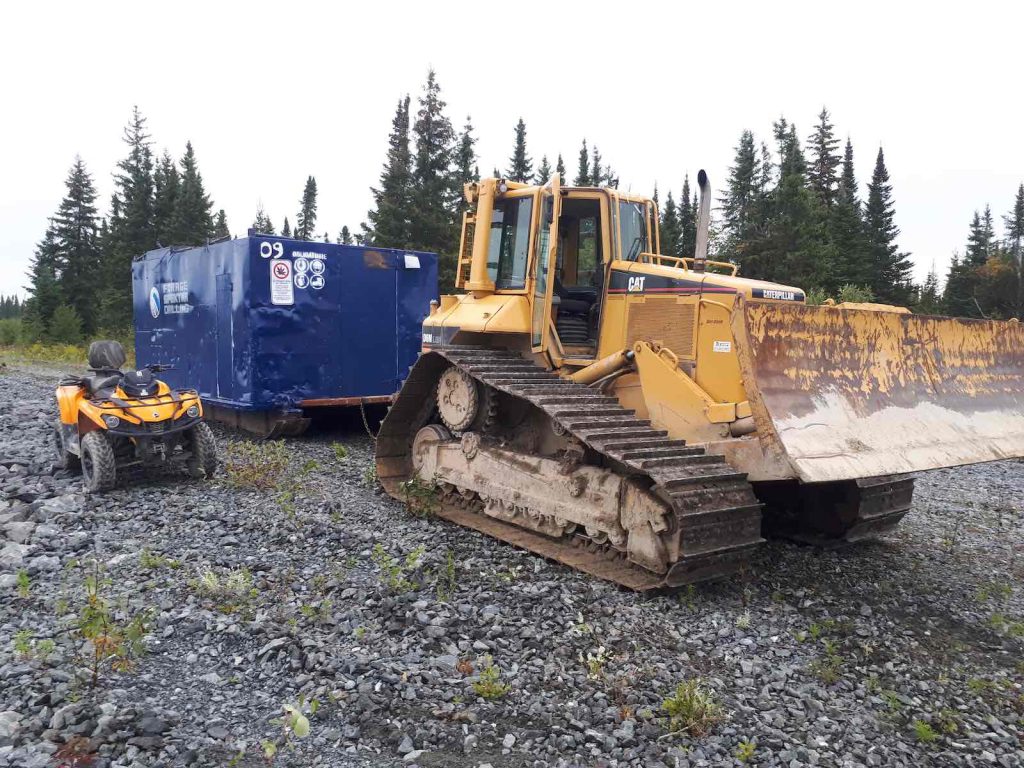 Monarch Gold agreed to acquire a full stake in the Swanson property from Agnico Eagle in 2018. After Yamana Gold and Monarch Gold completed their deal, Monarch Gold transferred its interest to Monarch Mining.
There is a gold deposit on the Swanson property, 12 kilometers northeast of Barraute, Quebec, and 65 kilometers from the Beacon Mill. The property has a 500-meter slope down to a depth of 80 meters and comprises one mining license and 127 claims with a total area of 51.26 km2. Route 367 and a gravel road provide all-weather access to the land throughout the year. A power line and a railroad track surround the site.
Monarch has finished a 3D compilation and prioritized drill targets in the past year. The company began a drilling program of 5,000 meters in 2022 and has since expanded it to 10,000 meters in light of promising early results.
Croinor Gold
The Croinor Gold project consists of a single mining lease and 337 claims spread across a 151.88 km2 region, which Monarch Mining owns. The closest town is Louvicourt, based 27 kilometers to the east. The distance from Val-d'Or is 55 kilometers.
According to the report, the project has measured, and indicated mineral resources are approximately 903,600 tons with an average grade of 6.47 g/t Au for 187,900 ounces of gold. The reports also mention 200,100 tons of inferred mineral resources with an average grade of 6.19 g/t Au.
---
Management
The mission of Monarch Mining is to acquire mineral properties in the Abitibi area of Quebec, explore and develop them into gold mines, and maximize value for all stakeholders, consistent with the highest environmental and social standards. Monarch Mining has assembled a team featuring several veterans from the mining industry to achieve this mission.
Jean-Marc Lacoste, the President and Chief Executive Officer of Monarch Mining, has decades of experience serving in top management positions. Lacoste joined Northland Power, a wind power energy company, as the Vice President of Acquisitions in 2000. He then joined the boards of several public and private companies in 2002. Between 2004 and 2010, he served as President, CEO, and COB of Golden Goose Resources Inc. Lacoste's strong leadership abilities make him a valuable addition to Monarch Mining. He holds a bachelor's degree in Economics from McGill University in Montreal.
Alain Lévesque, the Chief Financial Officer at Monarch Mining, has worked in the mining industry and other industries for over 20 years, gaining extensive knowledge in financial reporting and company management. Lévesque has worked in both exploration and production companies in the mining industry and became a CFO and consultant for several publicly traded firms. He is a Certified Public Accountant and a Chartered Accountant who is also a member of the Quebec Society of Certified Public Accountants. Since 2003, he has held the post of CFO for a TSX Venture Exchange-listed mining company. Lévesque has a bachelor's degree in business administration from Université Laval.
Mathieu Séguin, the Vice President, Corporate Development at Monarch Mining, has worked as an investment banker, focusing on small and medium-capitalization issuers in several industries, including mining, industrial, and technology, since 2002. Séguin has extensive experience advising clients on various transactions, including M&A, debt financing, and equity financing. Séguin is a Chartered Financial Analyst with a Bachelor's in Business Administration from HEC Montréal.
David Langlois, Vice President, Evaluation and Planning at Monarch Mining, is an experienced mining engineer who has worked in both open pit and underground mines for over 15 years. Langlois has a degree in mining engineering from Montreal's École Polytechnique and is a member of the "Ordre des Ingénieurs du Québec." In addition, he graduated from Osgoode Hall Law School with a Certificate in Mining Law. Langlois has earned his PMP Charterholder and is currently studying for his CFA Level II certification.
Dany Boisvert, the General Manager of Operations at Monarch Mining, has worked in the Quebec mining industry for over 30 years. He served as General Manager at Groupe Minier Technica, where he presided over their launch in Quebec before returning to Monarch in 2021. Boisvert is a graduate of the Centre d'enseignement supérieur de l'Abitibi-Témiscamingue (a college in Quebec) with a degree in mining technology. Boisvert has served as President of the Centre de formation professionnelle de Val-Board d'Or's of Directors since 2016.
You can head over to our press releases or visit the news section to keep yourself updated with all the latest developments in the mining industry.
Sources
● https://www.monarchmining.com/
● https://finance.yahoo.com/quote/GBARF/
● https://simplywall.st/stocks/ca/materials/tsx-gbar/monarch-mining-shares/ownership