Shares of uranium mining and processing companies and the Uranium used to fuel nuclear power plants have increased in value as interest in nuclear power as a carbon-free energy source has grown worldwide.
Investors looking to capitalize on the rising price of Uranium will have to do so through the purchase of stocks or ETFs, as the radioactive element does not have its dedicated commodities market. This is the information you'll need.
What is Uranium?
The radioactive element uranium can be mined from various sources around the globe. Over 10% of the world's electricity comes from nuclear fission, a crucial step in the process. Since a small amount of Uranium can provide the same power as coal without releasing the toxic pollutants that coal does, it is considered a clean burning source.
What is Uranium Used for?
In the past, uranium compounds were employed as a coloring agent for glassware, ceramics, and glazes and as mordants for electric conductors like lightbulbs. These applications, however, are a bit stale and rarely used today.
In modern times, Uranium is mostly employed by nuclear reactors and power plants to provide electrical power. It's also utilized to power things like submarines and nuclear weapons for the military. Throughout the nuclear fuel cycle, we see how Uranium is handled differently at each stage, from mining and milling to enrichment and storage to reprocessing.
Uranium for Electricity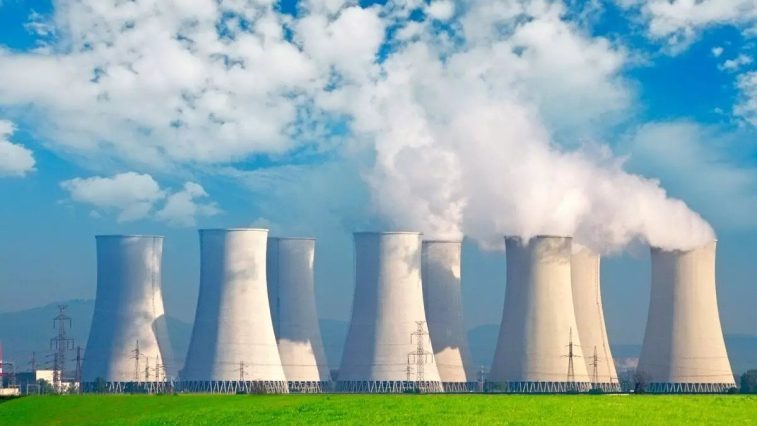 None of this is to claim nuclear doesn't come without risks. If not handled correctly, nuclear waste and other radioactive byproducts of electricity generation can cause serious health problems or even death.
The radioactivity may take thousands of years to degrade, but the waste must be completely removed from the environment.
Uranium pellets create the metal rods that make up high-level waste (also called spent fuel). Uranium is what produces the actual energy. Nonetheless, nations are progressively discovering alternative applications for the pellets once they have generated energy. These tubes are now recycled in China, Japan, Russia, and some areas of Europe.
What Does the Uranium Industry look like?
Uranium production is predicted to increase from its 2022 level of 52,4 kt at a compound annual growth rate (CAGR) of above 5% between 2023 and 2026. Canada, Australia (thanks to the Block Cave development at the Carrapateena mine), and Russia are also projected to contribute significantly to the rising supply.
In the next years, it is anticipated that Canada, home to the world's greatest uranium reserves, will continue to serve as the primary supplier. Namibia is anticipated to continue to play a significant role in the uranium market due to the existence of prospective open-pit uranium mines in the country. The beginning of the Etango and Tumas projects in 2026 is largely responsible for this.
Australia, Kazakhstan, Canada, Russia, Namibia, South Africa, South Africa, Brazil, and Niger are among the most important countries in the world regarding uranium mining production. In 2019, Australia's share was the highest, followed by Kazakhstan's and Canada's.
This article provides an overview of the uranium mining industry worldwide, touching on such topics as the main demand-driving variables and how they affect the industry. Reserves, reserves by country, output, productivity by country, production by the company, core operating mines, competitive landscape, key exploration and development projects, and more are all covered in depth.
How is Uranium Mined?
Three methods for mining uranium are open pit, underground, and in-situ leach (ISL).
Open Pit Mining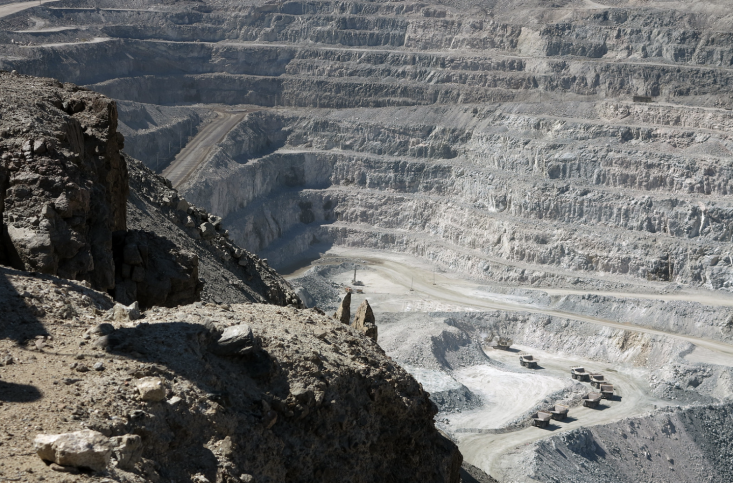 Open pit mining, often known as mineral extraction, involves removing the topsoil and financially impracticable rock to get to the ore. Under 0.5% is the typical ore grade. For this technique to be effective, the uranium ore must be located somewhat close to the ground (normally less than 400 ft). The Jackpile Mine on Laguna Pueblo used to be the globe's biggest open-pit uranium mine.
Underground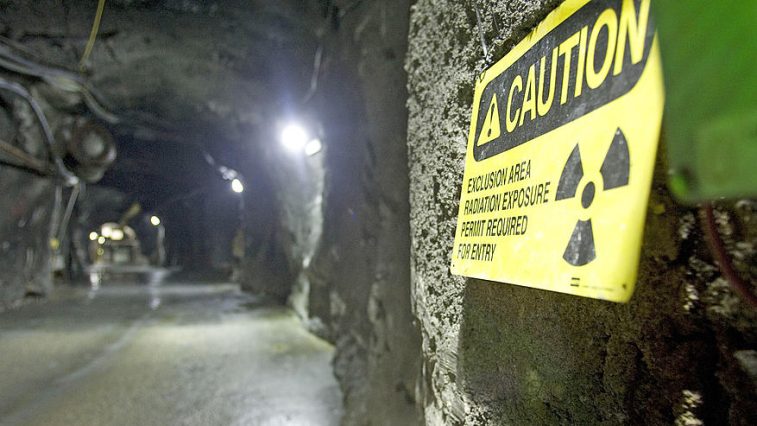 Open pits are impractical for mines deeper than 100 meters. For underground mines to be built, there must be a sufficient supply of high-quality Uranium. The first phase is to create massive vertical shafts underground to reach the ore. As soon as this is accomplished, horizontal tunnels, ramps, and chambers can be constructed for uranium mining.
In Situ Recovery (ISR)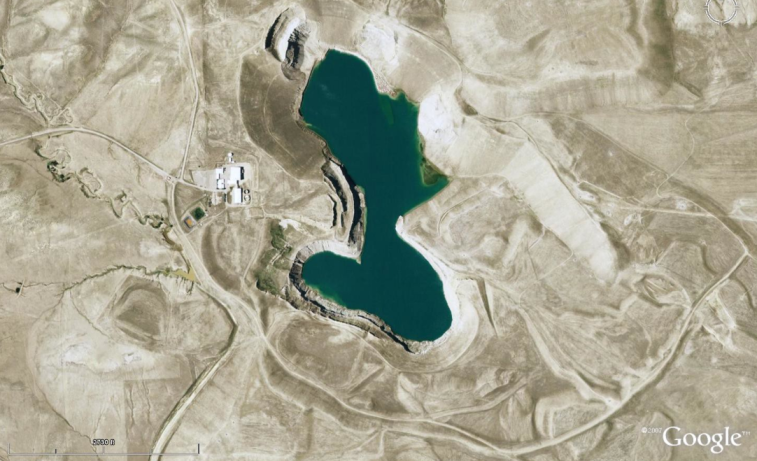 The mineral in this method is deep underground, making open-pit mining impractical, though other reasons make this approach more feasible than others. One benefit is that it causes less surface damage to the surrounding environment. The Uranium is dissolved in solutions pumped to it from above ground, and the dissolved material then flows up through a network of wells to the surface, where it may be processed.
The Leading Uranium Producers in the World
Twenty countries accounted for 77% of global uranium production in 2021, totaling 48,303 metric tons. Three-quarters of global output came from mines in Kazakhstan, Canada, and Australia.
According to data from 2021, the following nations are the world's leading producers of Uranium:
Kazakhstan: 21,819 tonnes U
Namibia: 5,753 tonnes U
Canada: 4,693 tonnes U
Australia: 4,192 tonnes U
Uzbekistan: 3,500 tonnes U
Russia: 2,635 tonnes U
Niger: 2,248 tonnes U
China: 1,885 tonnes U
India: 615 tonnes U
Ukraine: 455 tonnes U
Supply and demand
Uranium's Supply Chain
Uranium originates from mines and secondary sources, including commercial and military reserves worldwide. There is a lot of Uranium in the Earth's crust, but not all of it can be mined profitably. Some nations have economically viable uranium reserves that can be extracted at low prices, whereas others do not.
For instance, Kazakhstan has the world's largest known uranium reserve, with over 1.2 billion pounds of usable Uranium that can be mined for less than $18 per pound. Australian Uranium is more plentiful, but it is more expensive to mine. The amount of Uranium produced by various countries varies due to their diverse resource endowments.
Increasing demand
The world urgently requires electricity that is both clean and secure. There is a global shift toward clean energy, with electrification and decarbonization at the forefront.
We now see the benefits of nuclear energy more clearly than ever before, and we believe they will last longer than anything seen before. The accountability established by net-zero carbon targets set by governments and businesses worldwide drives this trend. These objectives focus on a triple threat:
If we can increase the production of clean, reliable baseload power, we can help one-third of the world's population escape energy poverty.
Second, a clean, reliable replacement must be found for 85% of the world's electrical systems currently powered by thermal power.
Finally, expanding global power grids by electrifying industries that rely mostly on thermal energy, such as private and commercial transportation and residential and industrial heating.
How to Invest in Uranium?
Buying stocks in a uranium company is one option for diversifying their portfolios. Uranium is still relatively inexpensive compared to its historic high in 2007 ($136.22 per pound), which means there is still time to find bargains while businesses are "on sale."
The largest uranium-mining firms in the world could be a good place to start for novice investors.
Exchange-traded funds (ETFs) are often the best option for investors who desire market exposure but prefer the diversification of a basket of equities over single stocks. There isn't a huge variety of ETFs specializing in Uranium, but this is changing.
The futures market offers a third avenue for investors to explore while waiting for a rise in the uranium cost. Futures are financial contracts that bind the buyer to the seller at a future date and price for the purchase or sale of a commodity or financial instrument.
Stock Exchanges and Brokers that list Uranium Stocks
The following exchanges and brokers both have uranium stocks available for trading.
The New York Stock Exchange (NYSE)
Stocks in several uranium companies, including Cameco Corporation (CCJ), Energy Fuels Inc (UUUU), and Uranium Participation Corporation (U), are listed on the New York Stock Exchange, the largest stock exchange in the world.
The Toronto Stock Exchange (TSX)
Companies dealing in Uranium can be found on this Canadian exchange, including Denison Mines Corp (DML), Fission Uranium Corp (FCU), and NexGen Energy Ltd (NXE), to name a few.
The Australian Securities Exchange (ASX)
This Australian exchange is home to several uranium stocks, including those of Paladin Energy Ltd (PDN), Vimy Resources Ltd (VMY), and Toro Energy Ltd (TOE).
The Frankfurt Stock Exchange
Several uranium stocks, including Uranium Energy Corp (UEC) and Energy Fuels Inc., are traded on the Frankfurt Stock Exchange in Frankfurt, Germany (UUUU).
The Johannesburg Stock Exchange (JSE)
URU Metals Ltd (URU) and Peninsula Energy Ltd (PEN) are examples of South African stocks you may buy here.
The London Stock Exchange (LSE)
Shares of British companies like Kazatomprom (KZM) and Cameco Corporation (CCJ) can be purchased here.
The Hong Kong Stock Exchange
Companies involved in the uranium industry, including China National Nuclear Corporation (CNNC), are listed on the Hong Kong Stock Exchange.
What are the Best Uranium Mining Stocks?
Uranium is technically a commodity, but it is not traded like gold or oil because of its radioactivity. Most people who want to put their money into Uranium buy shares in companies that specialize in mining and refining the element. Investment in uranium companies is possible using either online or conventional brokerage accounts. In order of prominence, here are the six largest uranium producers:
Cameco Corp. (NYSE: CCJ)
Current Price: $26.74
Market Cap: $11.559B
The uranium industry has a reliable partner in Cameco Corporation. Uranium and Fuel Services are its two main divisions. Cameco and China Nuclear International Corporation (CNIC), a subsidiary of China National Nuclear Corporation and one of China's leading nuclear power operators, inked a supply agreement on November 7. Details of the agreement were kept confidential.
Greg Barnes, an analyst with TD Securities, reaffirmed his Buy recommendation for Cameco Corporation shares on October 28 and increased his price objective for the stock to C$41 from C$40. Cameco Corporation was in the portfolios of 46 hedge funds in Insider Monkey's database as of the end of the third quarter of 2022, up from 40 funds and $477.2 million in the second quarter.
BHP (NYSE: BHP)
Current Price: $68.71
Market Cap: $244.915B
Australia's Olympic Dam mine, controlled by mining behemoth BHP, is home to one of the world's largest uranium reserves. While copper is the project's primary focus, Uranium, gold, and silver are also available at Olympic Dam. The company asserts that its Olympic Dam processing facility is fully automated.
After careful consideration, the company has decided to scrap its brownfield construction programs for Olympic Dam, originally scheduled for completion in late 2020. Given the complexities of the copper deposit in Australia, BHP has determined to prioritize "focused debottlenecking investments, process modifications, and upgrading of connections" at the location.
In the fiscal year 2022 of the reporting business, the asset had a production of 2.4 Mt of uranium oxide concentrate, a decrease of 892 kt from the previous year.
Rio Tinto (NYSE: RIO)
Current Price: $78.13
Market Cap: $126.605B
Rio Tinto, one of the world's major mining firms, was founded in 1873. Recent reports place Rio Tinto as the third largest uranium producer in the world. This is intriguing because the company makes the great bulk of its money from the mining and smelting of iron ore and aluminum. However, Rio Tinto is listed on the London Stock Exchange and the Australian Securities Exchange.
The London Stock Exchange, however, is where the bulk of the stock's trading takes place. The market cap for Rio Tinto is close to $80 billion as of this writing. Rio Tinto stock has increased 11% over the previous 12 months of trade. The stock price has increased by around 35% during the past five years. On the other hand, the FTSE 100 has only fallen by 1.79% during the same five-year period.
Some market experts believe Rio Tinto is one of the most promising dividend stocks. This uranium energy stock has a dividend yield of almost 10.6 percent at the time of writing. Rio Tinto stock has a P/E ratio of just over 5 at its current price.
Nac Kazatomprom (Kazakhstan: KAP)
Current Price: $32.98
Market Cap: $8.621B
KazAtomProm (KAP), a division of the National Atomic Company of Kazakhstan, produces and sells more Uranium than any other company worldwide. To import and export Uranium and nuclear fuel, this corporation serves as a national operator for Kazakhstan. All of Kazakhstan's vast nuclear reserves belong to KAP first and foremost due to the company's status as the country's national operator.
These deposits make up 15% of the world's total uranium resources and over 50% of the aboveground uranium supply. There are currently about 20,000 tonnes of Uranium produced annually by the corporation. They only sell their wares internationally, and 100% of those sales are made abroad.
Uranium Energy (NYSEMKT: UEC)
Current Price: $3.8850
Market Cap: $1.437B
American mining and exploration firm Uranium Energy. Over the past year, UEC shares have risen by roughly 52%. From its record high of $5.80, the stock price has dropped sharply to its current $2.93. This looks like a great chance to build wealth.
Uranium Energy has a physical uranium portfolio totaling 4.1 million pounds at present. Furthermore, 42 million pounds of resources are expected to be in Wyoming.
According to Uranium Energy, uranium demand will increase at a CAGR of 3.1% between now and 2040. Nuclear power's rising importance will spur demand. For instance, in the next 15 years, China intends to build 150 new nuclear power plants.
What You Need to Know about Uranium Stocks
Consider the following before putting your money into uranium mining stocks:
Political Climate and Regulations
Government policy and international relations can affect the uranium mining business despite the strict regulations.
Market Demand and Supply
The nuclear power industry is a major consumer of Uranium, so the existing and future demand for nuclear energy must be considered.
Competition
Due to the concentration of the uranium mining sector, prospective investors must carefully evaluate a company's market share and competitiveness.
Production Costs
When evaluating a uranium mining company's viability in a low uranium pricing environment, it is crucial to consider its manufacturing costs and the extent to which it can maintain a profit.
Exploration and Development
The company's exploration and development efforts and potential for future reserves and production expansion need to be assessed.
Environmental, Social, and Governance (ESG) Factors
The environmental and social risks of uranium mining and the company's history in these areas should be considered. Before making investment decisions, it's wise to do some homework and talk to a financial expert.
The Final Thoughts
Uranium is a radioactive element mostly employed by nuclear power plants and reactors to produce electricity. Submarines and nuclear weapons both use it for propulsion. Over the period from 2023 to 2026, the uranium market is projected to expand at a CAGR (Compound annual growth rate) of more than 5%.
Markets worldwide anticipate that Uranium will mostly come from three countries: Canada, Australia, and Russia. Make sure to do your research before investing in Uranium mining stocks. Hopefully, this article must have helped you make an informed decision.